​Physiotherapy Home Service BD
Physiotherapy is given at home to patients suffering from stoke, paralysis or arthritis. Experienced and expert physiotherapists are now at your side in all areas of Dhaka city. You can easily call at home. Physiotherapy services you need. We have male physiotherapists for men, female physiotherapists for women.Special care therapy and sports injury physiotherapy services for children with special needs.
How do y​ou get a ​physiotherapist for a patient?
The skilled team of Maisha Care Limited is always active with ​Physiotherapy Home Service BD. We have the skill and trained ​ physiotherapist and Diploma / B.Sc. ​physiotherapist who will provide 01 hour of service at the patient home in the hospital. We send two types of ​ physiotherapist to serve patients. physiotherapy service.
1) Diploma and B.Sc. ​physiotherapist.
2) ​Trained ​ physiotherapist

Diploma and B.Sc. physiotherapist: -
Diploma/B.Sc Physiotherapist is a professional degree program in the field of healthcare that focuses on the diagnosis, treatment, and prevention of physical impairments, disabilities, and pain through the use of physical methods such as exercise, massage, and other manual techniques. The program aims to provide patients with a comprehensive understanding of the human body's musculoskeletal, neurological, and cardiovascular systems, as well as the principles of physical rehabilitation.

Trained ​ physiotherapist: -
A trained physiotherapist without an academic certificate is someone who has received training and practical experience in physiotherapy through non-academic means such as on-the-job training, workshops, or apprenticeships. They may have gained their skills through working with and learning from experienced physiotherapists, or by completing vocational training programs that are not recognized as academic degrees.
Our service
We are committed to providing high-quality care to the people of Dhaka and to be as transparent as possible about the care we provide. We are also committed to continuous improvement, and regularly receive feedback through patient surveys to ensure we are providing the best quality care.
Benefits of Physiotherapy at home
​There are a number of benefits related to availing physiotherapy at home:
confidentialness
A cohesive team is built on trust and its benefits are far-reaching. Trust and belief in each other motivates all members of a company to work wholeheartedly.
Dependence
It's easy to trust to normalize. We should naturally be positive. We are running our company based on this quote.
Cost Effectiveness
Some physiotherapists charge more to provide therapy at home, but it is still cost-effective compared to going to a physiotherapy center.
Time management
It can save your commute time. Also, depending on your condition, you may need an ambulance on your trip.
Supervision

Providing home physiotherapy treatment helps the patient and his/her family to keep track of the treatment process and ensure that the patient is receiving proper physiotherapy care.
Comfort of home
The home environment is considered more comfortable for the patient than the clinic environment. The presence of family members during the treatment process helps to boost the morale of the patient and contributes to the quick recovery of the patient.
Contact us
What is physiotherapy?
Physiotherapy is an English word. Here physio means physical and therapy means a type of treatment. That is, physiotherapy is a special treatment method of medical science that has a scientific basis and in which treatment the patient can recover and return to work.

-
Physiotherapy is an essential branch of physical fitness. A large part of medical science is rehabilitation. And the most important role of this rehabilitation is played by a physiotherapist. Nowadays, it has become so popular all over the world that people consult a physiotherapist in case of pain. One of the many organizations that has been doing the most for professional development is the World Confederation for Physical Therapy, abbreviated as WCPT.

According to them, physiotherapy is a treatment method that improves the overall condition of the patient, brings about proper mobility and efficiency and plays a very important role in maintaining the continuity of this condition throughout life.
Why is physiotherapy necessary?
People want to stay healthy as long as they live. But because there is a body, disease originates. People get sick only after disease and therefore they need health. In search of well-being, man runs as if he goes where he is told to go. Physiotherapy is a science-based treatment method, so physiotherapists play a major role in the diagnosis of human diseases and other well-being.
When people keep themselves busy like machines in mechanical life, naturally accidents are a daily thing in their mechanical life, so people are affected by various injury problems including bones, joints, muscles, nerve tendons, ligaments, rheumatism, paralysis. Physiotherapy treatment is essential to cure yourself completely from all these problems.
Physiotherapy​y Home Service BD
Since physiotherapy is a part of medical science, a physiotherapist needs to know almost many aspects of health science. They have enough knowledge about anatomy, physiology, pathology, psychology, pharmacology, physiology, orthopedics, rheumatology and a physiotherapist makes a patient completely healthy by using this knowledge. Let us consider a pain patient, he is suffering day after day due to pain. Some patients say, "Sir, I feel better after taking the medicine and when I stop the medicine, the pain comes back as before." That means the pain is due to a mechanical problem in the patient. All these patients are recovering very quickly with manual and manipulation therapy. Physiotherapists are working as fast contact practitioners in many countries of the world.
Physiotherapy Home Service BD
Think about the paralysis patient in our country. After a stroke, he is treated with medication so that his medical stability is restored, i.e., blood pressure, pallor, body temperature, etc. are in the correct measurement, so that the patient is less likely to have the same problem later. But the patient has difficulty in moving the paralyzed part of one side. Or many can't.
One day a patient said to me sir, Alas my forehead, my hands do not listen to me. This means that the patient is unable to move his arms and legs despite his will. In such a situation, a physiotherapist does various exercises to gradually increase the strength of arms and legs in a scientific manner. Body balance training and gait training are then given to make the patient self-reliant. Functional activities are also taken care of in the hands.
Physiotherapy Home​ Service BD
Old age is certain in everyone's life and during this time he is affected by various pains. Physical weakness occurs. Physiotherapy is very important for the health of these helpless people. In the developed world such facilities are available to everyone as almost everyone in old age receives treatment from rehabilitation centers. If a person takes good treatment after getting sick then he will get rid of that problem.
But if he cannot overcome the problem and return to his previous work, then the treatment is not complete. For example, a person's arm or leg is injured. He had to undergo an operation for the injury. He did the operation but after the operation the man could not work with his hands or sit with his knees bent. Because the patient was not properly rehabilitated at the right time, he was unable to return to his former state.
Physiotherapy Home Service BD

Therefore, a medical team is needed to fully rehabilitate a patient, including all involved in medical care. Unfortunately, many major specialized hospitals in our country do not have physiotherapists in the medical disciplinary team. As a result, a large part of the proper treatment of a patient is being missed.
Because a ​physiotherapist in a multidisciplinary team improves the patient's mental and physical condition by performing various assessments, which helps the patient to fully recover. So it can be said that the physiotherapy provided by an expert physiotherapist with his skills is very important for the patient.
Physiotherapy price in Bangladesh। Physiotherapy Home Service BD.
There are many diseases around us, and people suffering from pain for a long time. Even experienced physiotherapists fear taking physiotherapy services due to lack of it. Thinking about such patients "Maisha Care Limited" provides physiotherapy services.

Paralysis due to stroke
Crooked face or facial palsy
Autism Physiotherapy
Spinal cord injury
Muscle pain and stiffness
Tissue injury
Muscle injury
PLAID
Back pain
GBS
Palsy or Bell's palsy
People want to stay healthy as long as they live. But because there is a body, disease originates. People get sick only after disease and therefore they need health. In search of well-being, man runs as if he goes where he is told to go. Physiotherapy Home Service BD. Physiotherapy is a science-based treatment method, so physiotherapists play a major role in the diagnosis of human diseases and other well-being. physiotherapy cost in Dhaka.
Physiotherapy Session Charge

TRAINED PHYSIOTHERAPIST
৳ 1500
Per Session
Only Inside Dhaka
Benefits of Physiotherapy at home
Cost Effectiveness
Time management
Supervision
Comfort of home
Personalized treatment

Contact now
PROFESSIONAL PHYSIOTHERAPIST
৳ 2000
Per Session
Only Inside Dhaka
Benefits of Physiotherapy at home
Cost Effectiveness
Time management
Supervision
Comfort of home
Personalized treatment
Contact now
SPEECH THERAPIST
৳ 2500
Per Session
Only Inside Dhaka
Benefits of Physiotherapy at home
Cost Effectiveness
Time management
Supervision
Comfort of home
Personalized treatment
Contact now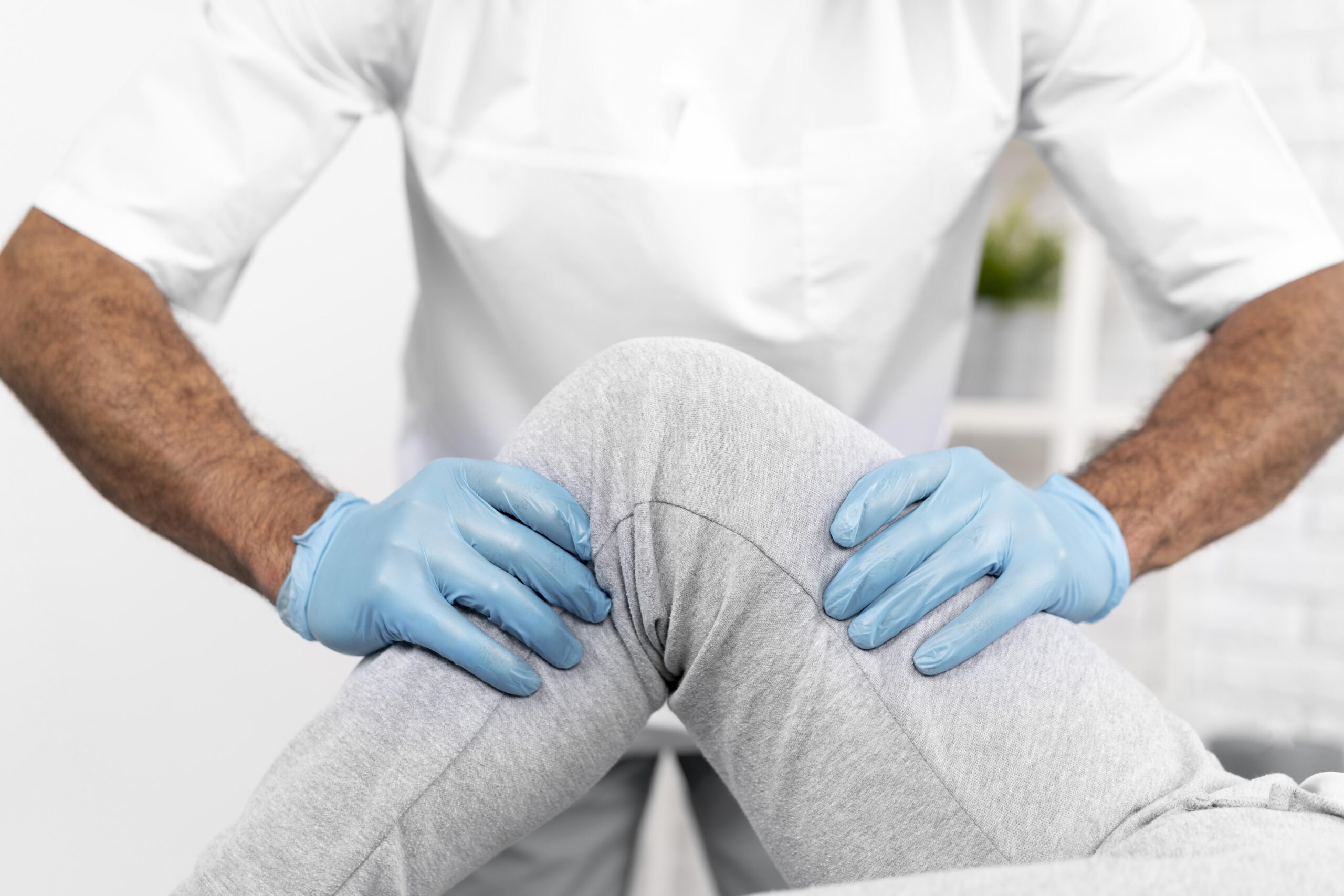 our Head office
Ka-4, Nadda, Gulshan-2, Dhaka-1212
Email
maishacare4@gmail.com