B Quality Policy
MAISHA CARE LTD. led by Md. Mohibul Islam is practising the culture of professional, high-quality, and personalized nursing home care. Through the years, MAISHA CARE LTD. has been able to provide quality home care to millions of our clients who would otherwise seek interventions for complex medical and surgical care.
Always ahead of the curve, MAISHA CARE LTD. has set a benchmark for others in nursing home care to emulate. Acknowledging the needs and challenges of nursing home care services, MAISHA CARE LTD. intends to address all these issues through proper care. MAISHA CARE is expertly designed to provide trusted, high-quality, personalized, and professional nursing home or hospital services.
Certification
Doing business in your own country or globally presents many challenges. For example, it requires extra effort to certify and authenticate corporate documents for use. Even today, when data travels around the world in nanoseconds, company documents often require additional processing to be deemed authentic by the global jurisdictions that have asked for them. company documents often require additional processing to be deemed authentic by the global jurisdictions that have asked for them.
Trade License
Certificate of Incorporation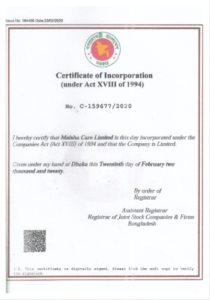 TIN Certificate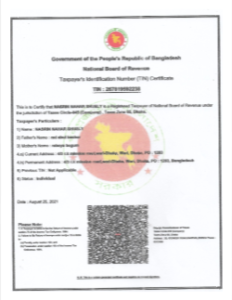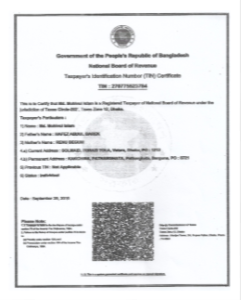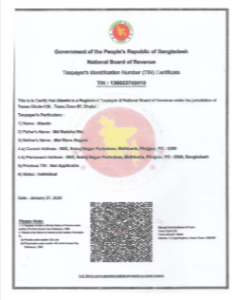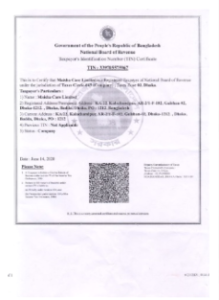 Company Overview
 Maisha Care Ltd.
 Year of Establishment: 26 September 2017.
Official Inauguration: 07 April 2019.
Year of Establishment as Limited Company: 20 February 2020.
Status: Private Limited Company.
Business Line: IT, Outsourcing & Medical Equipment Supplier.
Paid-up Share Capital: MD-25, Director-05, Chairman-05.
A number of total Shareholders: Chairman, Managing Director, Director.
Number of Employees: 200 Members
Strategic Views
Our Mission
Our main motto is to satisfy our Patients to the best of our ability and we endeavour to regularly improve our service quality by fulfilling the changing requirements of our client's loved ones. We used to provide trained personnel and the best nursing services in Bangladesh & aim to be the best caregiving service provider in Bangladesh.

Our Vision  
With MAISHA CARE LTD, you can be sure that you will receive hospital-quality nursing care in the comfort of your home. All kinds of Nursing home services, patient care attendant home service, physiotherapy home service, oxygen cylinder home service, medicine home delivery, Housekeeping services, Doctor home visit, Covid-19 Sample Collection home Service, Nutrition Diet Plan home Service, Medical Equipment's/Surgical Items Sell & Rent Home Service And Ambulance service, those all services have rigorous standards and have had their backgrounds and medical knowledge verified by senior doctors. We facilitate lab tests at home and medical equipment selling, and rentals for making health care more accessible to our patients.
Our nursing home service procedures were developed in consultation with leading home healthcare professionals, ensuring that you receive only the highest quality medical care. As a result of using our services, our patients are able to stay in their homes longer, save money, and have peace of mind.
Our Aim
Our aim is to put a smile on the face of elderly sick parents with proper service. Besides them, our skilled experienced Diploma B.Sc nurses and brothers, Patient Care Attendants will always be engaged in their home or hospital services. They will be by their side in happiness and sorrow. National Veterans Day has been observed all over the world since 1991 on the call of the United Nations. Our main urge is to ensure the future of the human race, social welfare, and service to the elderly and the sick. Two decades ago, the United Nations warned the world about the world's elderly population. The United Nations estimated that by 2050, the number of elderly people in the world will be around 200 million. 20 percent of the total population is going to be aged. In other words, 1 out of every 5 people will be elderly. Then the number of elderly people will be more than children and adolescents. Bangladesh has about one and a half crore, elderly people. In 2025, it will cross 2 crores. And by 2050 it will exceed four and a half crore, then the number of diseases will increase even more. It is seen that today's boys and girls are not able to give time and service to their parents and close relatives for the purpose of education or for the purpose of employment or to their busy schedules. In that they surely need support. Therefore, we seriously pointed out the problems and delivered skilled and experienced Diploma & B.Sc Nurse/Brothers, Patient Care Attendant, Physiotherapist, Ambulance Service, Medical Equipment, Doctor Home Visit, Medicine Home Delivery, Nutrition Diet Plan Home Service and Housekeeping Service. All in all, for an elderly and sick person, whatever support is needed, we are giving it to your home. We believe in the saying, "Let there be no old age home, but a place and service for the elderly and the sick in their own homes."
CARE BEGINS HERE
MAISHA CARE LTD. was conceived by a team of qualified and compassionate people, with more than a decade of experience. We are pioneers in bringing distinct and dedicated home care services of the highest standards within the confines of your own home. With the same kind of warmth and care that you would provide, we serve the elders in your home with utmost respect and compassion.
Our team is defined by the reliability we earned from our clients through our skills, our distinct educational qualifications, and superior services which are compassionate, friendly, and reliable. We have invested our experience and acumen to ensure quality and reliable services continuously, to the elders, who require a positive mindset and support.

Chronology of Progress
Year of establishment: 26 September 2017
Official Inauguration: 07 April 2019
Make it a Limited Company: 20 February 2020
Branch Office Inauguration: 07 February 2021
Journey start for Muskan Surgical: 07 march 2021
Journey Start for Oxygen Cylinder Gulshan: 03 July 2021
Journey Start for Mahir Oxygen Cylinder: 11 August 2021
Managing Director's Bio-Data
Md. Mahibul Islam was born in 1987 in an aristocratic Muslim family of Kakchira Union in Patharghata Upazila of Barguna district in Barisal. Father: Hafez Abdul Barek, Mother: Renu Begum. He completed SSC from Mathbaria Udayan School in 2003 and HSC from Shahadat Hossain Degree College in 2005.
The current Evercare Hospital in the capital (formerly known as Apollo Hospital in Dhaka) joined as a waiter on 25 October 2005. He left Apollo on 07 October 2007 to join the nursing department as a patient care attendant at United Hospital in the capital (November 1, 2007). He left his job on 17 July 2017 and joined the work as a traveling correspondent of the "Daily Jatiya Nur" newspaper (the whole of Bangladesh). In the meantime, he completed the 2018-2019 Certificate in Physiotherapy Technology course from the capital Pallabi SPKS Medical Institute. On April 7, 2019, a private nursing home service company was registered under the then name Maisha Home Caregivers & Mahir Surgical Items. It was later registered as Maisha Care Limited on February 20, 2020. Parbati Nagar started a branch in Savar on February 07, 2021. On March 1, 2021, founded an organization called Muskan Surgical. On April 7, 2022, he started another organization, which was named Shu Fashion Bd.
Message from the Managing Director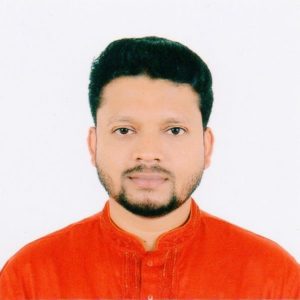 I always liked to mingle with old people. Grandparents were a lot like my friend, sadly no one survived today. After finishing my studies, I work in two famous and expensive hospitals in Bangladesh. After working for twelve long years, I see that there is a possibility of providing many more services, but I am not able to do that. I can't increase the quality of service if I want to, I can't provide service at a lower price if I want. Because I work there. At one point I decided not to work anymore. This time I will give the institution myself. From here we will ensure maximum service at a low cost to the patient's home. It is from this thought that Maisha Care Limited was born. The elders are not far away. You have my parents, aunts, uncles, aunts, or grandparents. We are often out of the house for work, we can't take care of them properly. In that case, I often give the job to the working people. In this case, the patients do not have the right skills, they just suffer instead of the service. Only trained caregivers can ensure proper service.   My Vision – At present we have service activities in several departments of Bangladesh. However, my future plan is to ensure in-home nursing services for all levels of elderly or elderly sick patients by skilled caregivers across the country. Let us all together ensure the service of old and sick people, not old age home but the place of parents in old age in their own home.
Progress for me has never been a dream. It has always been a distant reality and once one milestone is achieved, there is always another one waiting to be crossed. It is with this belief that I started MAISHA CARE LTD. in 2017, a company that was in the business of Nursing Agency. Almost instantly, Maisha Care Ltd. became a prominent name in its business segment, but as every entrepreneur sticks to their dream, I always wanted to push my company to more prosperous milestones. More than being a local player, I always perceived my company as a unit that could make a difference with its quality and competitiveness. Taking a path less traveled, I expanded MAISHA into three other sister concern companies, a highly challenging business that requires a good amount of technical know-how, expertise, and specialized knowledge.
Overcoming challenge after challenge with the support of my brilliant team, I have been successful in bringing MAISHA to a new milestone of recognition.
The journey of MAISHA CARE LTD. is never-ending. But with the support of my team and clients and customers, I am confident that the company will continue to scale milestones of excellence for years to come.
Md. Mohibul Islam
Managing Director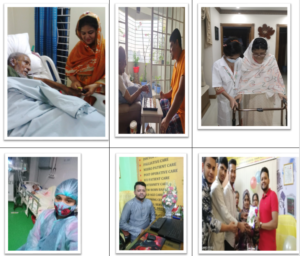 MANAGEMENT TEAM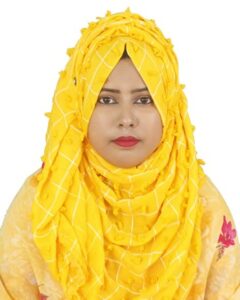 Nasrin Nahar Sheuly
Chairman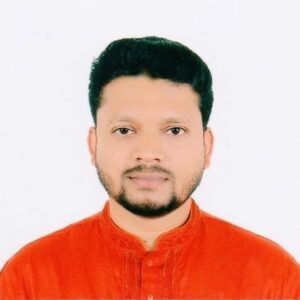 Md. Mohibul Islam
Managing Director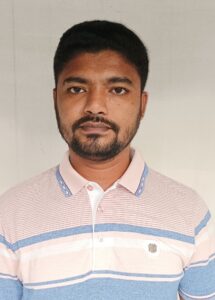 Md. Alamin Mia
Director
EXTERNAL PANEL/Office Stuff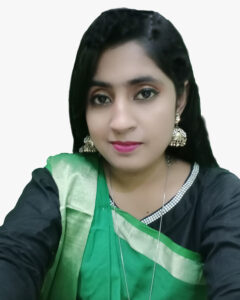 Mst. Sriti Akter
General Manager
Md. Hridoy Hasan
Manager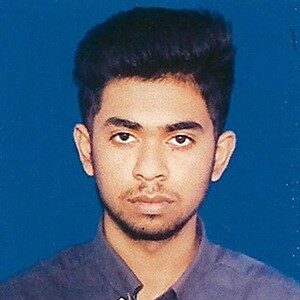 Md. Mahadi
Accounts & IT 
 SERVICES-
We are offering home care services for clients who are unable to take care of their loved ones. Even our expertise guiding disabled patients, who need physiotherapists and soon. We also sell and rent varieties of Medical & Surgical items that eventually make healthcare more accessible for our patients.
Nursing Services
Nursing Care
We Provide the best service in Bangladesh and are one of the significant patient care services in the home. If you want to take care of your patient in the home by an expert and professional nurse then you need this service. In our busy lives, we have enough time to take care of our beloved patients daily.
That's why we need this service from professional home care. We Provide the Best Home Service in Bangladesh Maisha Care Limited is the best and very professional nursing care in Bangladesh.  We have lots of experience in providing nursing home care in Bangladesh.  Our professional team is ready for non-stop home nursing service. We appoint or give a nurse depending on the patient's condition. Our expert management takes proper observation of the nurse service. Also, all our nurses are very friendly and we trained, Maisha Care Limited. Why You Choose Our Home Service? We know proper care is the main issue for a good nurse. For home service, the nurse should be good and professional.
So that she can give proper service with adorable care. We follow this system. So if you take our nursing home care service, you will be satisfied.  We are also providing oxygen cylinder service for our home patients. So, our nurses can control any emergency problem. Are you thinking about the price? Misha Home CareGivers is providing the best nursing at an affordable price. All our services are at a cheap price to make our clients and patients happy. We want to give adorable service to our patients.  So, no need to take over pressure about the price, get Nursing Care BD service from Maisha Care Limited.

Covid Patient Nursing Care
The efficient team of Maisha Care Limited is always active with ​​​COVID 19 Patients Home Care. We provide COVID 19 Patients' Home Care services, relatives, or acquaintances suffering from covid-19. We will have skilled and trained Patient Care Attendants and Diploma / B.Sc Nurses who will provide 12/24 hours of COVID-19 Patients Home Care service or in the hospital.

Neuro Patient Care
A patient who has physical or cognitive deficits resulting from neurological illness, injury, or disease. Generally, a neuro patient gets treatment through 9 steps. We serve patients in all ways of those steps without a certified doctor's medical issues. Below our neuro patient care service, includes:
* Caregiving Services.
* Physiatrists.
* Nursing.
* Occupational Therapists.
* Physical therapists.
Finally, we serve patients through 3 final methods! We make sure about individualized treatment plans, and caregiver involvement from first to last and after all these services, we discharge a patient!

ICU Patient Care
In the intensive care unit, people are constantly looked after and monitored by a highly specialized team, which includes consultants, physiotherapists, dieticians, and nurses, each of them with specialist knowledge and skills. Specially trained nurses provide round-the-clock care and monitoring, and there is a high ratio of nurses to patients – each person in ICU
Here, we play a vital role in the patient's care, including the following:
Taking regular blood tests
Changing the patient's treatment in line with test results
Giving the patient the drugs and fluids that the doctors have prescribed
Recording the patient's blood pressure, heart rate, and oxygen levels
Clearing fluid and mucus from the patient's chest using a suction tube
Turning the patient in his or her bed every few hours to prevent sores on the skin
Cleaning the patient's teeth and moistening the mouth with a wet sponge
Washing the patient in bed
Changing the sheets
Changing a patient's surgical stockings, which help circulation when he or she is inactive (lying still) for a long time
Putting drops in the patient's eyes to make it easier to blink

Baby Care At Home
Taking newborn Baby Care during pregnancy can prepare caregivers for the real thing. But feeding and diapering a baby doll isn't quite the same. During the stay in a hospital or birthing center, clinicians and nurses help with basic baby care. These health providers will demonstrate basic infant care.
Newborn care basics include:
Handling a newborn, including supporting the baby's neck
Changing diapers
Bathing
Dressing
Swaddling
Feeding and burping
Cleaning the umbilical cord
Caring for a healing circumcision
Using a bulb syringe to clear the baby's nasal passages
Taking a newborn's temperature
Tips for soothing the baby

Old Age Care At Home
Loneliness is always hard. Because people cannot be alone. MAISHA CARE LTD Provides ​Old Age Care. During the stay in a hospital clinicians and our nurses help with basic Old Age Care. Old Age Care basics include:
Changing diapers
Bathing
Dressing
Swaddling
Feeding and burping
Caring for a healing circumcision
Medication

Palliative Care
Maisha Care Limited is coming with Traumatic Injuries & Palliative Care. If you know elderly people, elderly parents, or a dying patient with a traumatic injury or a crippled day, we are providing all types of nursing services from caring for those patients.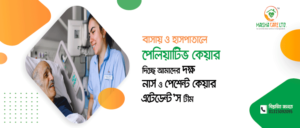 Mental Condition Service
Our Important service is Elderly Fiscal And Mental Condition Service. Maisha Care Limited is coming with Common Elderly Physical and Mental Conditions service. If you know elderly people, elderly parents, or a dying patient who is suffering from physical and mental problems in old age or is crippled, we are providing all kinds of nursing services starting from caring for those patients. Our skilled and trained nurse team will come to your home or hospital 8/12/24 hours with this service.
Maternity and Neonatal Care
Maisha Care Limited is coming up with Pregnancy Maternity and Neonatal Care. We have an experienced and trained nurse team to provide pregnancy and maternity services. We go to your home or hospital for 8/12/24 hours and come with this service during pregnancy and maternity. We are also providing neonatal care services after childbirth.

Dementia Patient Home Care
Maisha Care Limited provides Dementia Parkinson's and Alzheimer's Patient Home Services. A person with dementia loses their intelligence, memory, and personality and the disease progresses. Again
Parkinson's is a neurodegenerative disease. This causes the nerves in the brain to decay. Alzheimer's disease, on the other hand, is a form of dementia that causes memory loss.
If your acquaintances, parents, or loved ones are suffering from dementia, Parkinson's, or Alzheimer's disease, our team of experienced and skilled nurses is providing them with proper care and nursing services at home or in the hospital.

Multiple Disability Patient Care
Our Important services are Elderly and Caring Multiple Disabilities Services. If you know elderly people, elderly parents, or anyone close to you who is suffering from various age-related problems or suffer from disabilities, our team of experienced and skilled nurses is coming up with the services related to their proper care and attention. Our skilled nurse team is coming up with all kinds of caring services from taking care of disabled elderly patients, feeding them, and giving them medicine. Our nurses will come to your home or hospital with this service. Any time you will get our services. Here you get Ambulance Services any time by calling over the phone.

Physical Emotional Issue Service
Maisha Care Limited is providing Physical and Emotional Issue Management services. If you know elderly people, elderly parents, or anyone close to you who suffers from various physical problems or suffer from emotional and mental illnesses, our team of experienced and skilled nurses is coming with the services to take proper care of them. Our team will come to your home or hospital with this service.

*Other Services
Medicine Home Service
Unable To Purchase Medicines Physically? The Home Delivery Medicine Maisha Care Limited Can Help.
Ordering medications online is a trouble-free and safer option in the current situation. Primarily, it is suitable for those older people who are more vulnerable to infection and cannot go outside to buy medicines.
Online ordering of medicines saves your time of traveling to the medical store and waiting in a long queue for your turn. You just have to choose your required medicines by uploading a copy of your prescription, and it will be at your doorstep within a few hours or a couple of days.
Your online medicine providers are fully-qualified professionals who understand the priorities of their customers. When you buy from a certified and entirely legitimate online pharmacy, there's no reason that you won't receive superior medical services.

Doctor Home Visit
Through Doctor Home Visit, you can now get the services of doctors from Maisha Care Limited at home.
Patients in bed or those who are afraid to go out and to the hospital at this time of coronation can take this doctor home service. Call our hotline number now for the emergency visits of all these patients.

Patient Care Attendant
Patient Care Attendant at Home service is one of the services of Maisha Care Limited. Through this service, we guarantee full care and attention to sick patients. Here you will find skilled and trained patient care attendants. Our skilled and trained Patient Care Attendant team will come to your home or hospital 8/12/24 hours with full service. Our Certified Patient Care Attendant is also involved in caring for corona patients during this difficult time.

Ambulance Services
Through Ambulance Service, Maisha Care Limited has been providing low-cost patient services to all parts of Bangladesh, both in Dhaka and outside Dhaka. As soon as we got the news, our ambulance rushed to the patient's address. Our main objective is to take the patient safely to and from the hospital or home.
Our ambulances can easily get to the patient quickly through any alley in the city, avoiding traffic jams. In addition, each of our ambulances has AC / non-AC facilities and an oxygen system. You are getting all types of ambulances including Cardiac Ambulance, ICU Ambulance, and Corpse Freezing Ambulance. Besides, the advantage of these ambulances is that apart from the patients, 3 to 4 people can sit there.

Oxygen Cylinder Home Services
Oxygen cylinders can now be ordered at home. You can now rent or buy oxygen cylinders for your sick elderly parents or loved ones at home from Maisha Care Limited. We provide oxygen cylinders 24 hours a day in Dhaka and outside Dhaka for the needs of the patients. Oxygen cylinders (including oxygen flowmeter and max) cylinders are also sold at home as per the doctor's advice. We have Linde and Islam's China Oxygen Cylinder, also have Pulse Oxy Meter, Oxygen Concentration Machine. We are by your side for any need for a new oxygen cylinder/cylinder refill or cylinder.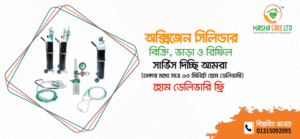 Physiotherapy Home Service
Physiotherapy home service is one of the services of Maisha Care Limited. In this service, you will find stroke rehabilitation, frozen shoulder, muscle pain, neck and waist pain, back pain, neck and lumbar spondylosis, knee and ankle pain, the curvature of the face, or facial palsy or postoperative physiotherapy. And this service is being provided by the skilled and experienced, professional, and trained physiotherapist team of Maisha Care Limited. Those who come to your home will come with this service.

Housekeeping Service
Maisha Care Limited is by your side with housekeeping service. Cleaning the floor in your home or office, cleaning the toilet, cleaning the fan, wiping the furniture, washing the sofa if there is any stain on the sofa, cleaning the flower tub – in a word, we provide all kinds of cleaning services. In addition to all these cleanings, our trained and skilled housekeeper team is always ready to eliminate viruses and bacterial infections in your home or office. Our team will reach your home or office according to your needs and time.

Cancer Patient Home Care BD 
Cancer is a disease when cells divide uncontrollably and spread to surrounding tissues. Changes in DNA cause cancer. Most cancer-causing DNA mutations occur in a section of DNA called genes. These mutations are also called genetic mutations.
Maisha Care Limited is coming up with Cancer Patient Home Service. We come with all kinds of nursing services, from caring for elderly people, elderly parents, or cancer patients you know. Our skilled and trained nurse team will come to your home or hospital 8/12/24 hours with this service.
There are four main types of cancer:
1 / Carcinomas: – Carcinomas start in the skin or tissues which cover the surface of internal organs and glands.
2 / Sarcomas: – Sarcoma starts in the tissue which supports and connects the body.
3 / Leukemia: – Leukemia is a blood cancer.
4 / lymphomas.
Cancer claims the lives of millions of people around the world, and it is no different in Bangladesh, where a huge number of people die of a deadly disease every year. According to a report by the International Agency for Research on Cancer, about 1.06 lakh people died in Bangladesh last year, compared to 1.5 lakh in Bangladesh every year. Among cancer patients, 84.8 percent of adults and 25.2 percent are children, and 31.9 percent of women suffer from reproductive system cancer.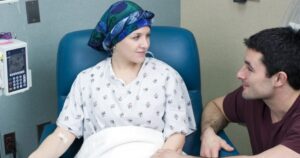 Covid Sample Collection Service
You can now test COVID sitting at home! Maisha Care Limited collects samples of the "Covid-19" test at home for the benefit of the patients. Our trained and experienced sample collection team will reach your home as soon as you receive your phone. Not only that, within 08 hours of collecting this sample, you are getting the result of the Covid test through SMS or email.
Nutrition Diet Plan Service
Maisha Care Limited is providing nutrition, diet plan, and food safety services. In this service operated by our dietitian, you are getting proper food-related guidance for the patient. In addition, our team goes to your home or hospital and provides food to the patient as per the doctor's guidance.

*Medical Equipments/Surgery Items Sell & Rent
In addition to these home care services, at Maisha Care Limited you will find a huge collection of medical and surgery items. We rent and sell medical and surgical items used in any medical or patient work.

Our Concerns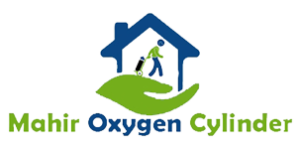 Muskan Surgical:
At Muskan Surgical you can buy all kinds of surgical items at affordable prices. You can call them on their hotline and feel free to get the surgical products you need. They have our own manpower to deliver the surgical products you need anytime, anywhere.
Website: https://muskansurgical.xyz
Oxygen Cylinder Gulshan:
We Provide Oxygen Cylinder, Oxygen Concentrator, Pulse Oximeter & All Surgical Items Home Service In Dhaka Bangladesh.
Website: https://oxygencylindergulshan.com
Mahir Oxygen Cylinder:
Mahir Oxygen Cylinder is a completely online-based company. In this organization, all kinds of products of the medical world are sold at retail and wholesale at affordable prices. We provide completely free home delivery in Dhaka and delivery through courier service outside Dhaka. We provide cash on delivery in Dhaka and delivery of any product in a condition outside Dhaka.
Website: https://mahiroxygencylinder.com
New Branch Inauguration Ceremony
Maisha Care Limited inaugurated its new branch on 07 February 2021 in a grand ceremony. Chairman of  Maisha Care Limited Nasrin Nahar Sheuly, Managing Director Md. Mohibul Islam and Director Md. Al-Amin Mia was present on the occasion. With the participation of the officers and employees of the branch, a cake was cut and its auspicious inauguration was announced. The cooperation of well-wishers and service recipients is expected at the moment of this new beginning.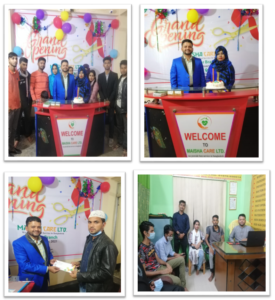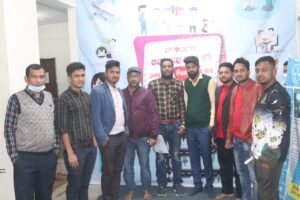 Social Responsibilities
Maisha Care Ltd. proudly participates in many social activities and always dares to help our underprivileged people, especially children. We have training courses that we provide to educate children and make them self-reliant.
Contact us:
Head Office
Ka/22, Kalchandpur, Gulshan-2, Dhaka-1212
Branch Office
11, Parboti Nagar, Thana Road, Savar, Dhaka-1340
Call us:
Hotline: +8801315092095
Contact: +8801718-868394
WhatsApp: +8801718930914
Website: https://maishacare.com/
E-mail: maishacare4@gmail.com
Facebook: www. facebook.com